System & Soul – Clarity. Control. Breakthrough.
System & Soul gives you the structure, language, and processes you need to manage your business while honoring the soul – why you created it in the first place, the culture you want for your employees, and what best motivates your clients. When both system and soul align – that's the ultimate competitive advantage.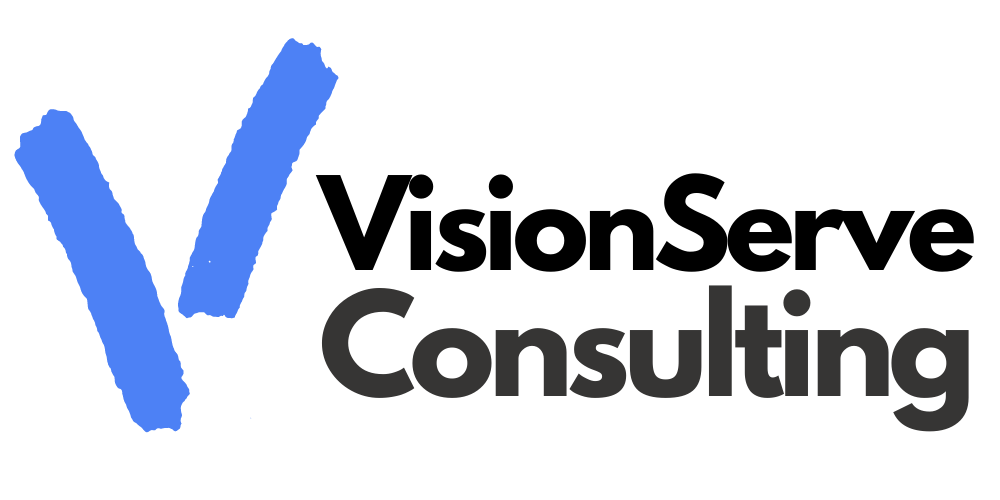 We understand the challenge of running a business while maintaining a clear direction and a steady course.
As you grow, scale, and expand your team, what worked in the early stages won't get you out of the chaos and change you're experiencing now. System & Soul will help you get where you want to go and do so more quickly.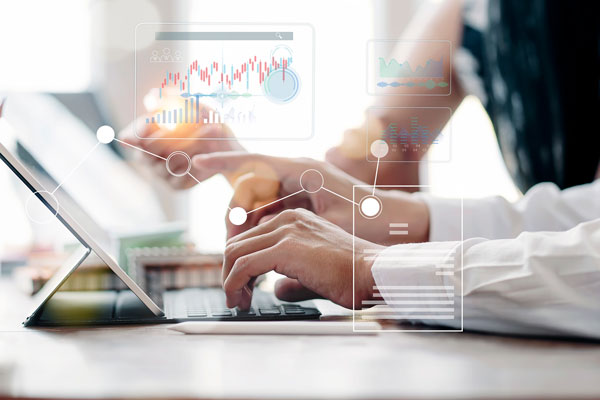 System
Systems create durability and sustainability. A defined system allows you to cultivate talent, avoid solving the same problem twice, delegate responsibility, and focus on what matters most.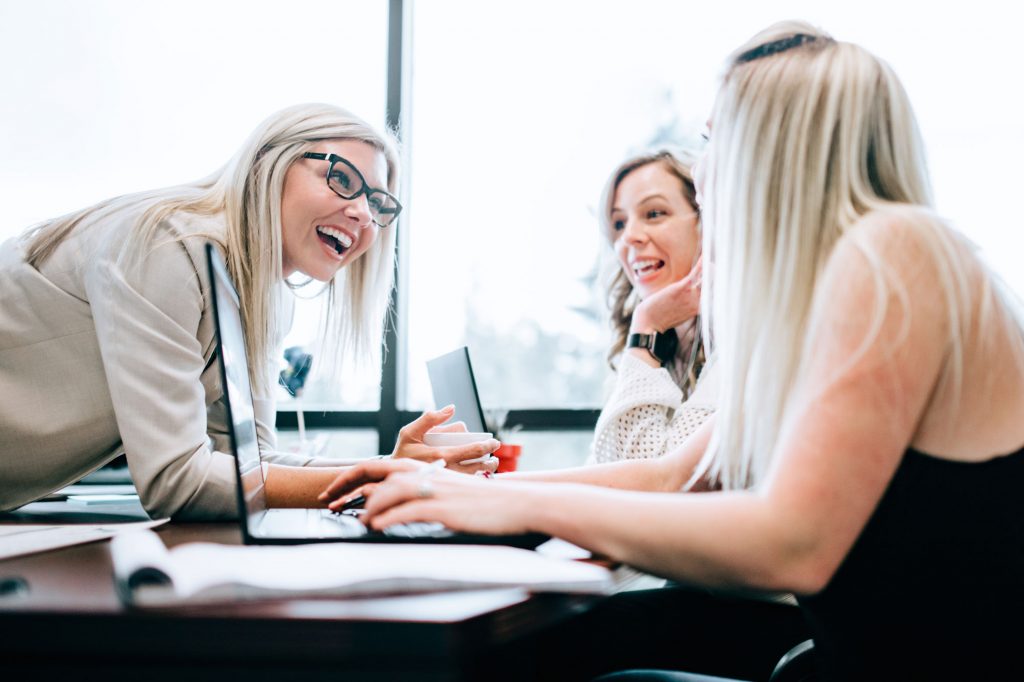 Soul
Nothing fuels innovation and growth like a soul alive and in sync with its design. System & Soul is the only framework that merges the power of the system and the inspiration of the soul of your business to innovate and excel.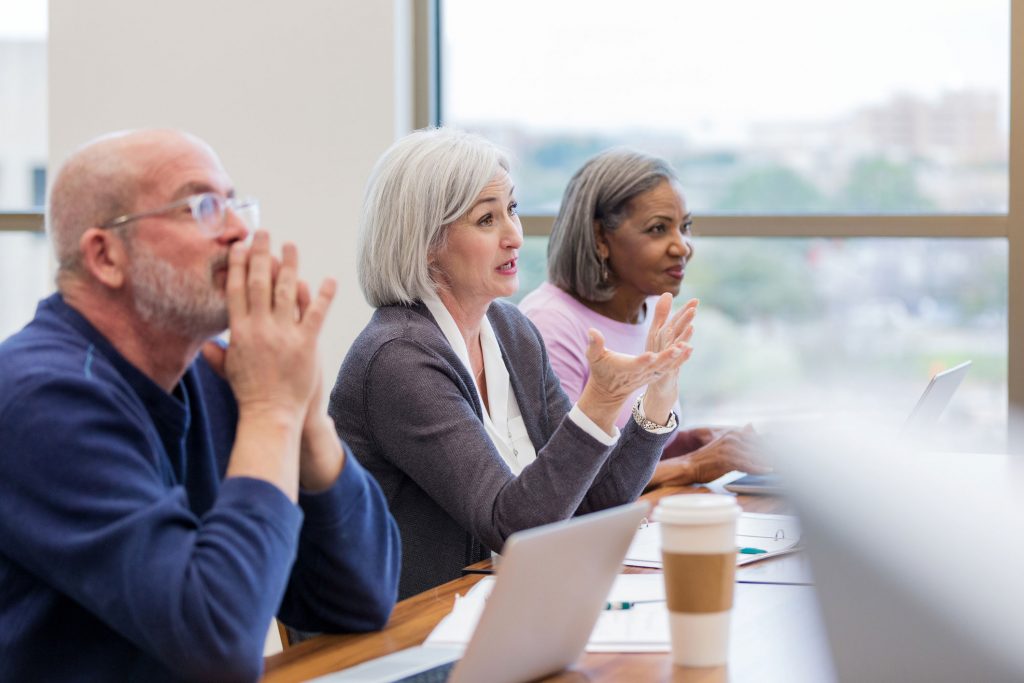 Breaking through Barriers
Let us help you …
Scale to catch up with exponential growth
Move past plateaus to achieve better results.
Streamline activity and decision-making.
Establish winning values and cultural habits.
System & Soul Benefits
• Build a strong organizational chart:
– design the ideal structure for your organization, building seats first with clear expectations, roles and KPI's
– fill the seats with the right people who are passionate about the role, have the necessary competencies and have the capacity to fulfill
– use the org chart as a continual tool to manage workload and plan growth (and any additional seats) for the future
• Articulate a powerful vision statement, core values, intentional habits and engineer your organization's culture
• Understand your organization's unique "hedgehog" – the sweet spot where your organization's passion, competencies and economic engine intersect
• Master a simple continual/perpetual process for strategic and annual planning that will remain the focus of the entire organization (rather than sitting on a shelf), that is flexible, responsive and drives traction
• Create a 90-day rhythm for your organization utilizing prioritized quarterly objectives that keep teams focused and moving forward
• Facilitate "fat-free" and effective meetings using a specific agenda and guidelines for staying focused and avoiding "rabbit-holes" (and teach everyone in your organization to do the same!
• Create a Scoreboard that identifies top priorities and drives accountability (what gets measured, gets done)
• Develop a genuine Leadership Team, built on trust, accountability and C.A.R. (clarity, autonomy, and results)
• Learn the process for solving organizational issues rather than just discussing them and the 10 commandments of decision-making
• Keep this entire operating system in an online app where everyone on the team can contribute and refer
Learn more about System & Soul
---
System & Soul is designed to drive you forward in six critical business areas: design, cadence, score, destination, ethos, and people. Each area is supported by tools to start conversations and determine the best next steps to create alignment.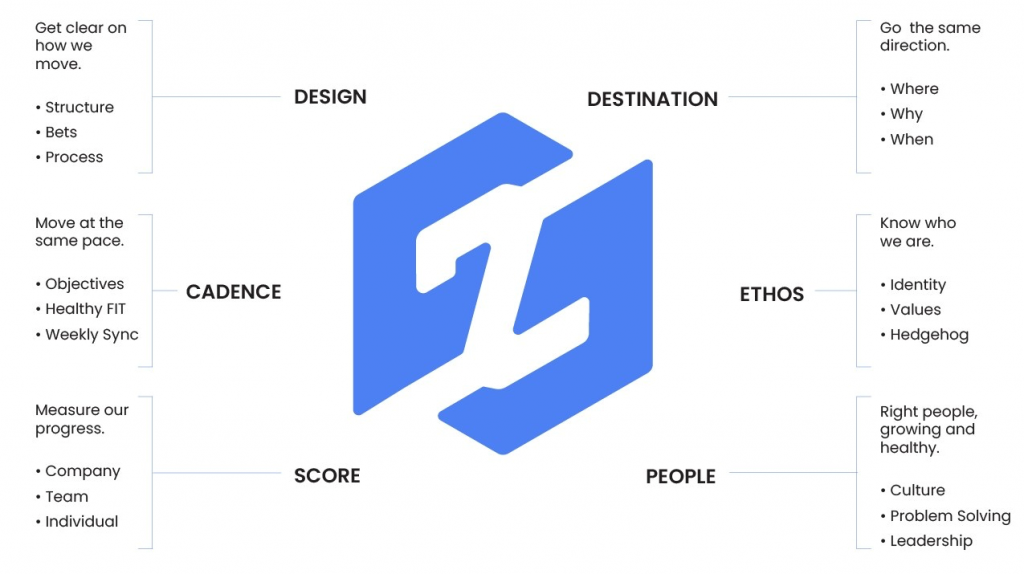 System & Soul Implementation
We offer two levels of System & Soul implementation – Based on your organization's size & goals:
Option 1
Full Implementation (Recommended)
Year One
Day One: Launch with a full-day (eight-hour) session
Days 30 and 31: Two full-day sessions (adjacent days recommended)
Ongoing: A monthly one-hour individual coaching session for the chief executive, plus additional on-demand phone/zoom consulting with your leadership team.
Quarterly Refuels: Three eight-hour sessions
Annual Strategy Session: 12-hour (one and a half days), assess, strategize, take stock
Year Two
A monthly one-hour individual coaching session for the chief executive plus additional on-demand phone/zoom consulting with your leadership team
Quarterly Refuels: Three eight-hour sessions
Annual Strategy Session: 12-hour session
Graduation
Program Cost & Payment Options
Full Implementation Plan
monthly payments with ACH savings!
Full implementation of this two-year program, including all sessions outlined above, plus access to S2 open-source tools, is $60,000. Receive a 10% discount when you pay by ACH to $54,000, paid as follows:
Up-front ACH payment of $10,300, then 23 monthly payments of $1,900
Your fee includes sessions outlined above for two years, plus On-Boarding Manuals for your leadership team ($200 per person manual fee waived)
Full Implementation Plan
Pay As You Go Option
$5,000 per full-day session
$7,500 for one-and-a-half-day sessions
Includes On-Boarding Manuals for your leadership team
Added Costs
both Full Implementation options
S2 Management App: $4.50 per team member per month (non-profit rate)
Travel: billed at cost; total cost determined by location and the number of in-person sessions. Additional virtual sessions are available when A/V equipment enables team participation as needed.
Option 2
S2 Micro-Business Academy Implementation
Exclusive one-on-one training for the chief executive only

Ideal for C-Suite leaders who want training for themselves –
and can then share that learning with their leadership team.
Micro-Business Academy Program Cost
$500 monthly for one year of CEO Micro-Academy workshop sessions. Includes On-Boarding Manual
$250 monthly for one year of participation by a second leadership team member. Includes additional On-Boarding Manual
$4.50 monthly per each S2 Management App
Get Started Today!
Contact Lee to discuss options
Lee Nasehi
Certified System and Soul Coach
---