Executive Leadership Consulting
VisionServe Consulting empowers, emboldens, and equips leaders and their teams. Our consulting services help build healthy organizations that fulfill their mission.
Successful organizations have clear, consistent, and comprehensive operating systems and healthy leadership cultures
Our targeted resources foster healthy, relevant, and effective organizational leadership, which benefits the people we collectively serve – individuals of all ages facing blindness and low vision. Executives in our field may come from outside the BVI industry, while others rising within our industry may also lack vital management training and leadership experience. All executive leaders benefit from additional training, experiences, knowledge, and peer support. VSA leadership training delivers tangible results through an unrivaled combination of one-on-one and group consulting sessions (in-person or online), webinars, seminars, and self-paced online courses and workshops addressing crucial leadership topics and issues.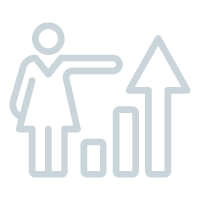 The Leadership Challenge
Our Leadership Challenge program features the 360° Leadership Practices Inventory (LPI), an assessment that provides insights into how you see yourself as a leader and how others view you. The program inspires the breakthrough self-analysis required to build positive relationships and achieve the extraordinary.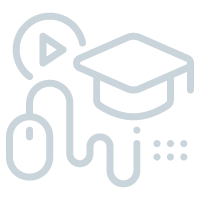 VSA Bootcamp
We are pleased to present CEO Bootcamp, introduced at VisionServe Alliance's CEO Summit, in extended formats in partnership with EBI at Rollins. The two enhanced options we have created are CEO Bootcamp and Executive Bootcamp, designed for a variety of non-CEO leadership positions. Contact Lee Nasehi or Helen Chapman to learn more.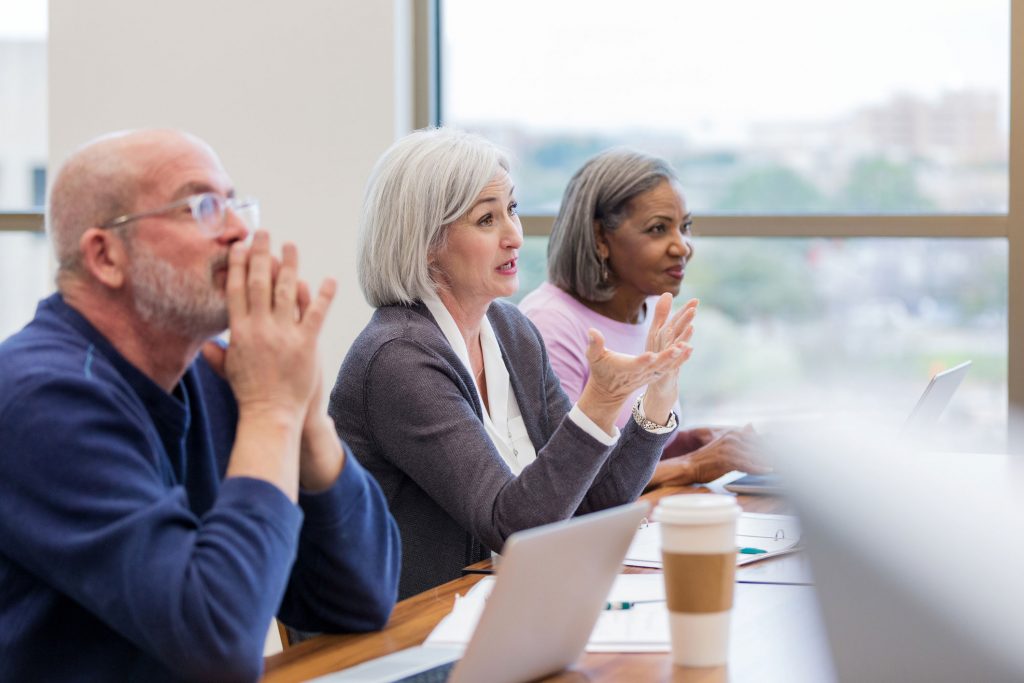 Leadership Development Program Benefits
These are some of the benefits and returns on investment with a leadership development program:
Improved productivity – Leaders cultivate the skills and knowledge they need to be most effective – leading to improved productivity.
Enhanced employee engagement – Many leaders become more engaged and committed to their roles – impacting employee engagement, a positive work environment, and inspiring their teams.
Reduced turnover results in lower costs, including lower recruitment and training expenses. In today's tight labor market, higher retention rates have an even more significant impact on performance.
Increased innovation – Inspired teams think creatively, innovate, and develop the confidence to take smart risks that support the organization. Coaching can foster a culture of innovation and growth.
Improved customer satisfaction – Inspired teams are also better equipped to deliver high-quality products and services to customers, increasing loyalty, retention, and revenue.
Succession planning – A leadership development program helps leaders identify and develop high-potential employees for future leadership roles.
Thought leadership – Organizations that invest in leadership development programs demonstrate a commitment to employees and change – enhancing an organization's reputation and making it a more attractive workplace for potential employees and a more vital partner for clients.
Interested in VisionServe Alliance's Executive Leadership Consulting?
Contact Lee Nasehi or Helen Chapman to learn more.
---