Attend a VisionServe Alliance Conference – the best way to network and stay up to date with developments in our field
Why come to a VisionServe Alliance conference? Click HERE to read some reasons from previous attendees.
---
CEO Summit – Fall

Location: Albuquerque, NM
Dates: Sept. 26-29, 2021 (Sun-Wed)
Venue: Hotel Chaco, 2000 Bellamah Ave NW, Albuquerque, NM 87104
Summary: We are thrilled to return to in-person conferences this fall with our CEO Summit in beautiful Albuquerque, New Mexico! The VisionServe Alliance CEO Summit is for CEOs and Executive Directors of organizations serving the blind and visually impaired. This event will focus on executive-level connection, reflection, and strategic planning for our field.
Members are welcome to bring leadership team staff and members of their BOD to attend the summit.
Registration for the CEO Summit is now open!
Here are some of the exciting things to look forward to at the CEO Summit:
Group discussion with key leaders in the field of blindness and vision impairment
Networking with your peers at lunchtime table discussions and a Dine Around at local top restaurants
Exploring the history, charm and shopping of Old Town Albuquerque including Flamenco dancing!
Beautiful accommodations at the award-winning Hotel Chaco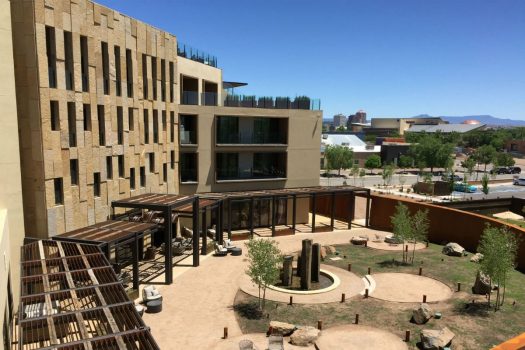 Visit the Registration website to view the full agenda. Here are some of the key networking activities at the Summit:
Welcome Reception Sunday, Sept. 26 from 6:00 – 8:00 PM MST
Networking lunches on Monday and Tuesday
Dine-Around (Monday evening from 6:30 PM)
Final night dinner (Tuesday evening from 6:30 PM)
New! Optional Day Trips to explore Albuquerque (Wednesday & Thursday)
On-Site check-in for the conference will begin on Sunday, Sept. 26th at 3:00 PM MST.
We have discounted group rates at our Summit hotel, Hotel Chaco. Rooms have been set aside on Sept 25th, 2021 through Sept. 29th, 2021 at the rate of $169.00 plus taxes per night (single/double occupancy).
If you prefer to book your reservation by phone, please contact the hotel by calling 1-855-997-8208. To receive the group rate, guests must state that they would like to be placed within the "Vision Serve Alliance" block of rooms.
Want to know more about what to do in Albuquerque? Check out this blog post Eight Reasons You Should Visit Albuquerque by Bobby Gonzales
COVID-19 Safety Traveler Information: Visit this website for the Visit Albuquerque's most up to date safety guidelines for Albuquerque. Good news! All restrictions in New Mexico have been listed as of July 1, 2021. We are working with Hotel Chaco meeting staff to ensure that our meeting follows their guidelines for a safe meeting together.
Questions? Email Wendy Hymes, Director of Conferences & Communications wendy@visionservealliance.org
View the list of sponsors and partners of the CEO Summit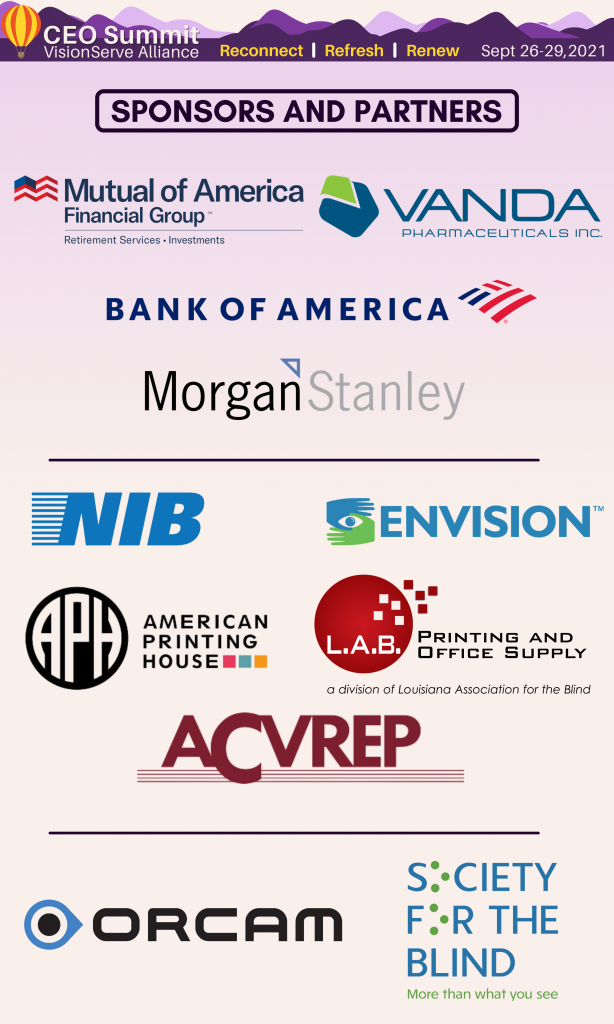 ---
Tampa Executive Leadership Conference Moves to 2022: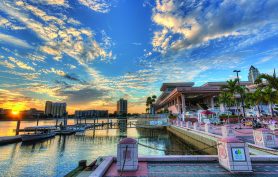 Location: Tampa, FL
Tentative Dates: April 3-6, 2022 (Sun-Wed)