VisionServe Alliance is excited to announce that we are collaborating with National Industries for the Blind (NIB) and the National Association for the Employment of People Who Are Blind (NAEPB) to offer a seminar for leaders and an additional learning track of sessions on pertinent topics during the 2022 NIB/NAEPB Training Conference and Expo. This in-person event is scheduled for Monday, October 3 to Friday, October 7, at the Hyatt Regency Crystal City in Arlington, Virginia.
Here are the featured sessions VSA will facilitate at the conference:
Monday, October 3
8:30 am – 4:30 pm: Humanize Your Leadership
How To Build Trust, Inspire Accountability, and Lead With Purpose—in 2022 (And Beyond)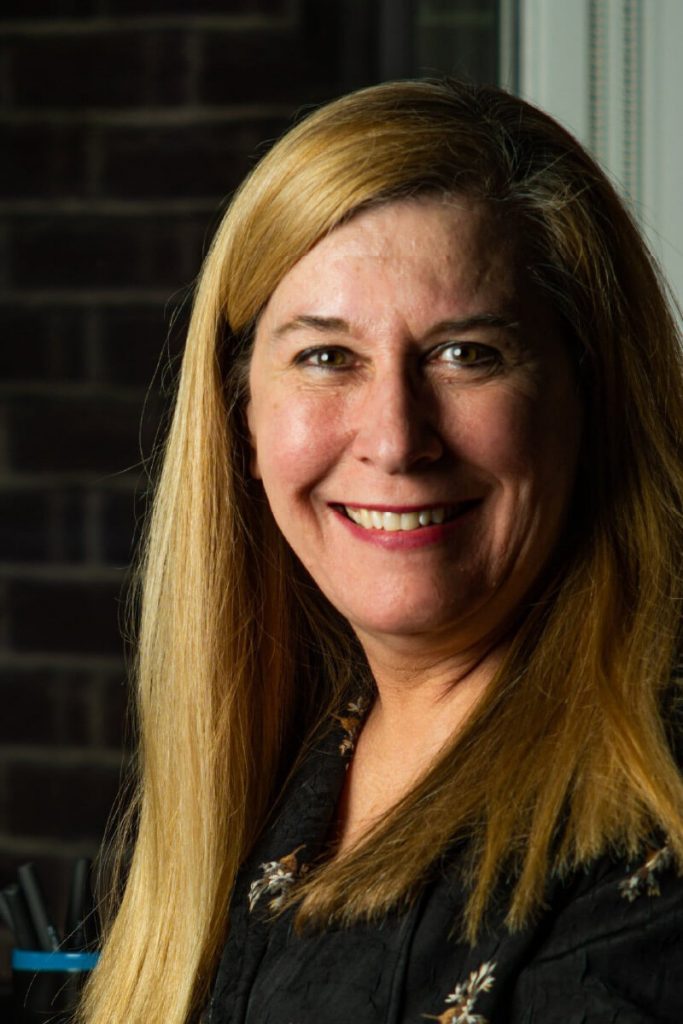 Leadership Seminar with Mary Pat Knight
The Mary Pat Knight Leadership Seminar is open to all leaders and their leadership team members.
Learning Objectives:
Understand the Four Frameworks of The Humanized Leader and why this Approach to Leadership is More Important than Ever
Strengthen Needed and Desired Emotional Intelligence Abilities
Learn and Practice Humanized Communication, created a growth mindset around listening and feedback
Create a Plan to Cultivate a Culture of Accountability and Undeniable Team Performance
Work from a Place of Purpose and Support Your Teams to do the Same.
The cost of this workshop is $250. When registering, select the box, "Humanize Your Leadership – Leadership Seminar with Mary Pat Knight"
5:30 – 7:00 pm ET: Networking Reception for VSA and NIB CEOs and Executive Team Leaders (by invitation)
Tuesday, October 4
8:30 – 11:30 am: Open Space Technology Sessions
If you attended the 2019 VSA Conference, you know the drill. For newcomers to Open Space Technology, participants are invited to come prepared to suggest discussion topics for breakouts sessions; to suggest a topic means you are also prepared to facilitate the discussion. Topic suggestions will be organized into choices and break-out areas and participants will join the discussion group that interests them. This is an opportunity to gather a few colleagues to discuss more intensely issues that are important to you, share innovative ideas and get feedback or identify potential partners – and more!
Wednesday, October 5
8:15 – 9:15 am ET: 2022 VSA/NIB Compensation & Benefits Survey: Highlights & Implications – jointly presented by NIB and VSA Staff – presented by Lakesha Larry and Wendy Hymes
Description: Presentation of the most interesting data points from the only compensation & benefits survey specific to organizations serving people who are Blind and Visually Impaired, including salaries, work environment, and current DEI practices and metrics. This session will help you understand the salaries and benefits that are most attractive to today's workforce.
9:30 – 10:30 am ET: Cracking the Code for Funding and Promoting Low Vision and Other Vision Rehabilitation Services for Older Adults – presented by two or more Aging and Vision Loss National Coalition Steering Committee Members
Description: a presentation & discussion on the status of Aging and Vision Loss National Coalition work towards the goal of serving more than only 3% of those in need.
Learn about current and coming strategic initiatives and how you can get involved and employ these in your community.
10:45 – 11:45 am ET: Fueling Advocacy through Data and Research – presented jointly by Dr John Crews and Lee Nasehi
Description: Help build the agenda for VisionServe Alliance's Five-Year Data & Research Plan that will become the foundation of strategic planning and advocacy efforts for vision rehabilitation services, employment, and the education of children with blindness and low vision.
This year's NIB Conference will also include:
Recognition of the 2022 Employees of the Year from NIB associated agencies
Keynote speeches by government and military leaders
Extensive training sessions on timely and relevant topics
Product expo with nearly 100 exhibitors on Wednesday afternoon
And much more!
To view the full conference agenda, book your hotel, and register, visit the NIB conference registration site here