Dean VanNasdale, OD, PhD, received his Doctor of Optometry degree from the Michigan College of Optometry at Ferris State University in 2003 and completed a cornea and contact lens residency at Indiana University in 2004. He received a Master of Science degree in Clinical Research and a PhD degree in Vision Science from Indiana University in 2011.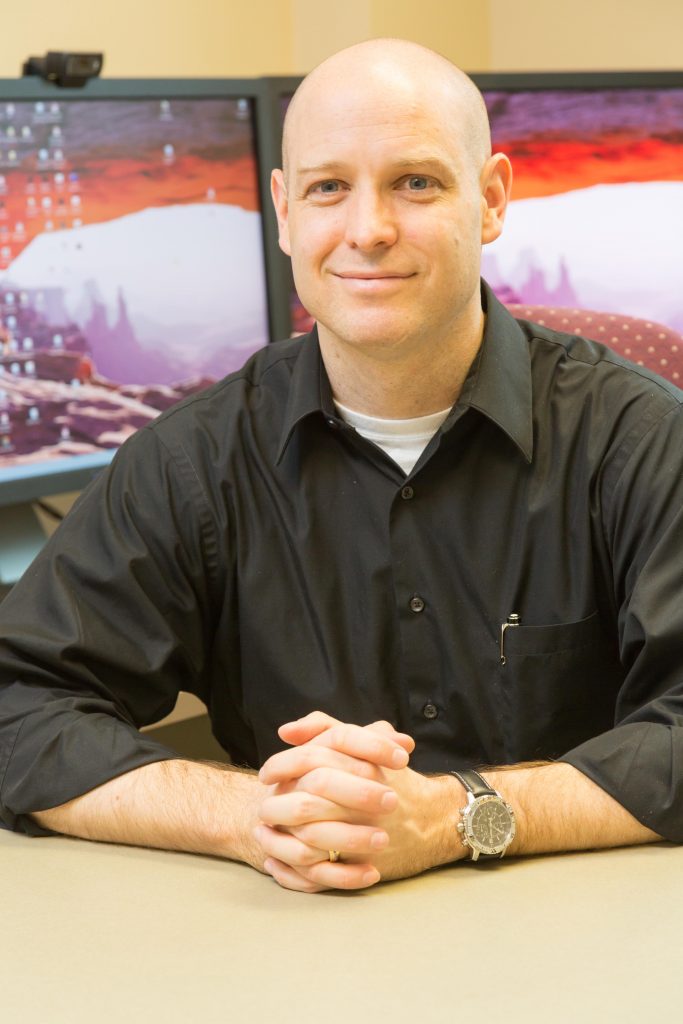 Dr. VanNasdale has a research focus in population health data analysis. Using multiple, complementary datasets, he studies associations between health determinants and vision impairment on a local, county, state, and national scale. The goal of this research is to improve insight into the underlying cause of vision impairment, identify common co-morbid conditions, and educate stakeholders on the magnitude of vision impairment. This analysis helps quantify the impact of vision impairment, identify areas where resources are needed to reduce vision impairment, and inform policy development.
Dr. VanNasdale also has a research focus in advanced retinal imaging and visual function, with an emphasis on normal aging changes and pathological changes associated with diabetic retinopathy, age-related macular degeneration, and traumatic brain injury. Using specific light/tissue interactions, he studies novel biomarkers for sight threatening disease and identifies changes to the normally well-ordered retinal structure. The goal of this research is to distinguish normal aging changes from those related to sight-threatening pathology and to detect retinal damage earlier in the disease process, using both commercially available and laboratory-based instruments.
Dr. VanNasdale teaches Public Health and Environmental Vision to third year optometry students and is an instructor in the Contact Lens Services at Ohio State's College of Optometry, where he also studies visual performance and complications associated with contact lens wear. He holds leadership roles in academic and health advocacy organizations at the local, state, and national level. In 2019, he was the recipient of the Outstanding Project Award by the Vision Care Section of the American Public Health Association Vision Care Section and in 2020 was the Distinguished Service Award recipient.